ABOUT US
Founded in June 2012, Abest Lighting Company initially focused on the global industrial LED lighting market. Offering a diverse range of indoor and outdoor lighting products, including LED high bay & low bay, LED flood lights, LED Tri-proof lights, LED Linear lights, and 2.4G CCT dimming lights, Abest Lighting quickly gained recognition for its quality and reliability. Their products are qualified with certifications such as DLC, UL, cUL, TUV, CE, RoHS, SAA, and C-Tick, ensuring compliance with international standards.
In response to the growing demand for advanced horticultural lighting solutions, Abest Lighting expanded its product line to include LED grow lights - Detachable LED grow light bars customize 240~1000w, flat panel version plant lights for grow tents and grow rooms, and also T5/ T8 grow lights for hydroculture. Leveraging their expertise in LED technology and manufacturing, they developed a range of innovative LED grow lights that deliver optimal spectrum, energy efficiency, and customizable features. These lights are designed to meet the unique requirements of indoor horticulture, enabling growers to maximize crop yields, quality, and sustainability.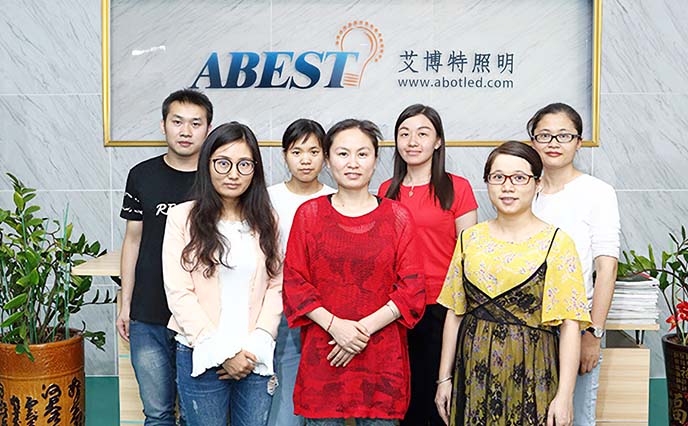 With a state-of-the-art manufacturing facility spanning over 25,000 sq. ft, Abest Lighting boasts advanced production and testing facilities. These include an auto power driving production line, humidity testing machine, high-temperature aging oven, auto-aging test machine, integrating spheres, and IES testers. Every aspect of their operations, from material procurement to shipment, is strictly controlled under the ISO9001:2008 quality management system.
Abest Lighting's expansion into LED grow lights demonstrates its commitment to staying at the forefront of industry trends and meeting the evolving needs of customers. By combining its expertise in industrial lighting with the latest advancements in horticultural lighting, Abest Lighting continues to provide innovative solutions that contribute to the success and sustainability of indoor cultivation.