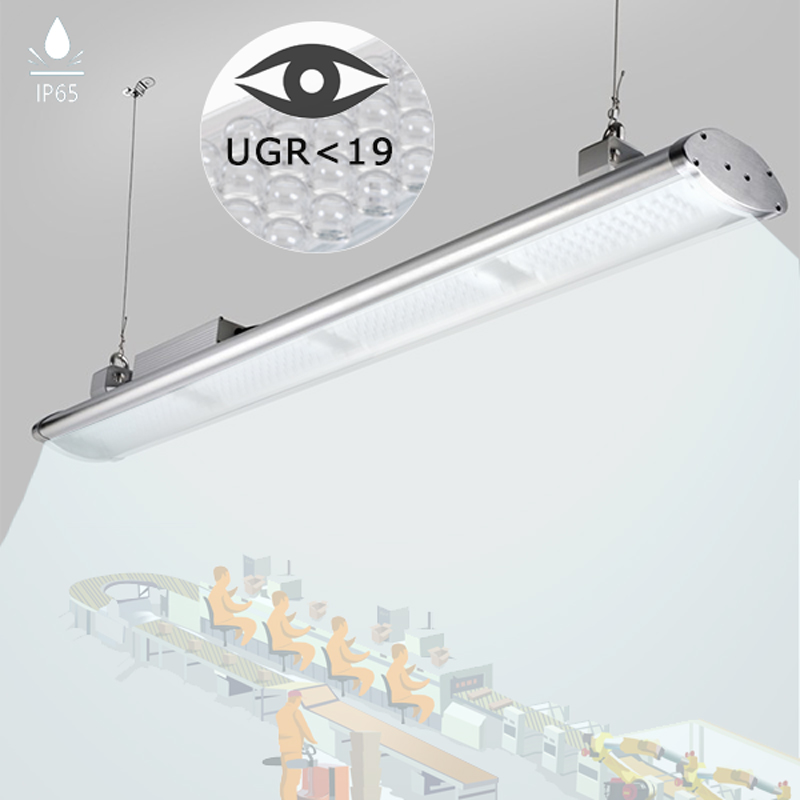 Abest company hot selling item A2015   Series linear high bay tube lights by affordable factory price, we also can simulate DAILux free for your projects professionally.
There are more length available, 600mm, 900mm,1200mm,1500mm.
Item types URG<19 with the lens anti-glare and without the lens for option, beam angle 60 degree, 90 degree,120 degree available.
Power optional 50Watt, 60Watt, 80Watt, 100Watt, 120Watt, 150Watt, 200Watt, 250Watt
They are IP66 waterproof, dust-proof, and Moisture-proof, widely apply in warehouse, gym, underground parking lot, dancing school, or the wet and damp location
If you're interested,  please do not hesitate to contact us to learn more.
Hot line: +86 755-2321 2006
Mobile Phone : +86 18038122504
E-maill : sales@abestlighting.com
From: SHENZHEN ABEST LIGHTING CO., LTD
Date: 14th 9, 2020