LED high bay light is a relatively good high-performance lamp, which has become the best choice for lighting energy-saving transformation in the lighting field of traditional large industrial plants. High bay light is closely related to industrial production. However, most people are still not clear about However, most people are still not clear about high bay light vs low bay light
How to choose high bay light and low bay light
● Finally, you should know that low bay lighting will use fewer lumens than high bay lighting.
● As long as you know the height of your facility, you should be ready to choose one or the other.
● After that, you should know that the Angle of the mirror varies with the position and height of the light.
● That's why it's critical to make sure you're in the right place.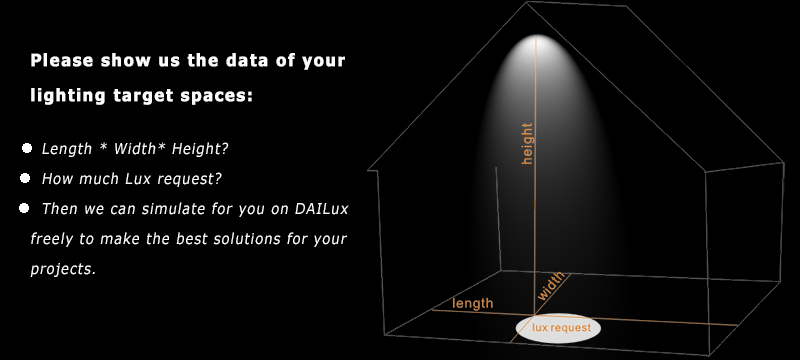 "LOW BAY LIGHT" define & applications
The following 30W can be collectively referred to as low bay light, including specific pointing lighting, such as inside the cabinet lighting, embedded lights, spotlights, desk lamps, and omnidirectional lighting, such as key lighting, household appliances, general lighting a-type lamp replacement, decorative lamps and ceiling fan lights, etc.
These lights are usually used for ceilings 12 to 20 feet high. low bay lights are low ceiling lights used to illuminate open areas.
"HIGH BAY LIGHT" define & applications
Abest LED high bay light is equipped with a first-line Philips chip as the point light source, and it is driven by a well-known brand power supply, which makes this product ahead of its peers in terms of heat dissipation capacity, service life, structure, and technology, etc., ensuring that the product is safer, more reliable and more useful.
LED high bay light adopts special surface treatment technology, with beautiful appearance, simple installation, convenient disassembly, and wide application range.LED high bay light has high stability and long service life of 25,000 to 50,000 hours, which is more than 10 times longer than a traditional light source, achieving low investment and high return.
The lamp body is made of high strength die-casting aluminum material, the surface is anti-aging electrostatic spray treatment, self-cleaning, strong corrosion resistance. Good color rendering, bright and stable, more real color presentation, color temperature optional, can meet the needs of different environments.
Generally, the ceilings of these facilities can be 20 to 40 feet above the ground. This will use LED high bay lighting to ensure that the light does not dissipate too much when it reaches the ground.
It mainly used for factories, warehouses, workshops, supermarkets, shopping malls, stadium,s and other indoor industrial lightings.
Advantages of Abest high bay
Our linear led high bay light is very popular in Europe Marketing, just like in Holland, Germany, UK, Italy, France, Lithuania, Switzerland, Sweden, etc. The products are widely used in the warehouse, gym, parking garages, tennis court, and any other indoor sports court. The products have been highly praised by customers for their stable performance, high brightness, good heat dissipation, and immediate and high-quality after-sales service
Previous:
New Product Release! High-Quality Quantum Board LED Grow Light for the Indoor Planting Industry