Generally speaking, LED triproof light means: waterproof, dust proof, moistureproof. Use special anti-oxidation materials and silicone seals to achieve the protection requirements of the lamps.
LED tri-proof lights can save much energy. It belongs to the DC drive and consumes very low power. Under the same lighting effect, the LED triproof light is at least 80% more energy-saving than the traditional light source .
In order to save energy, more and more people want to replace traditional tri-proof lights with LED tri-proof lights. It can also replace T5, T8, T10 tubes, fluorescent lamps, etc. in some humid places.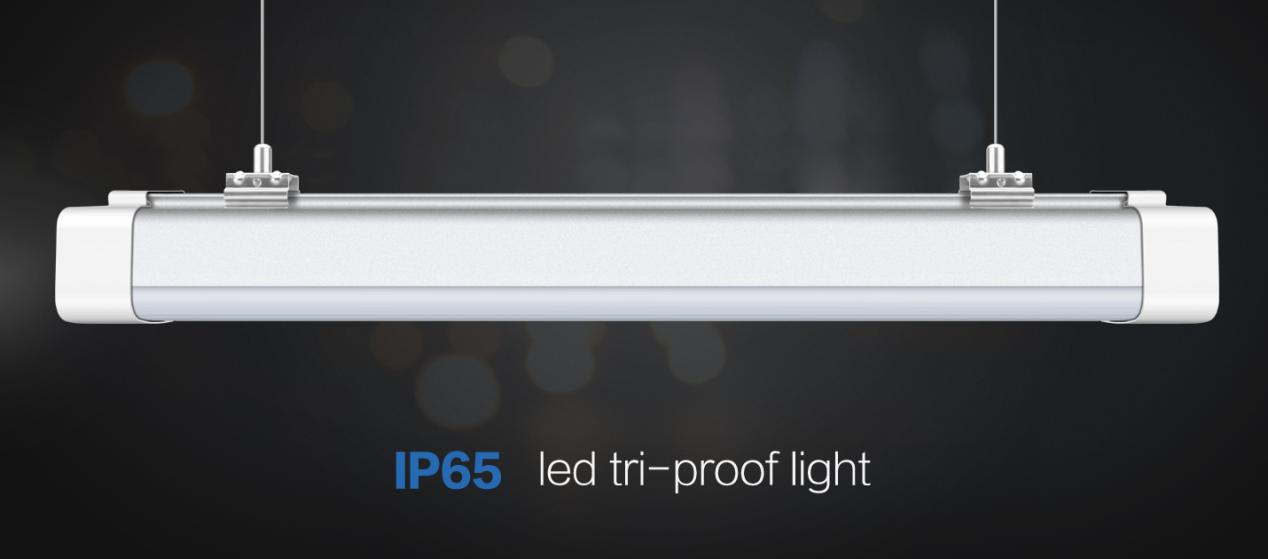 The LED triproof light has simple structure and elegant design. It uses aluminum profiles to ensure good heat dissipation and also reduce the weight of the lamp.
Because it is waterproof, dustproof, moisture-proof, and very energy-efficient, LED tri proof light is widely used in industry lighting, warehouses lighting, parking garage, distribution center, gymnasiums, schools, hospital, and other public places.
Shenzhen Abest Lighting Company is a professional manufacturer of LED lighting with more than 10 years rich experience.
We provide various indoor and outdoor lighting products, including LED high bay light and low bay light, LED flood light, LED tri-proof light, LED linear light, 2.4G wireless dimming & tunable white panel light. Abest lighting's products are qualified with DLC, UL, ENEC, TUV, CE, RoHS, SAA and C-Tick.
If you are interested in our LED tripoof light or have any inquiry, please feel free to contact us.