Warehouse Lighting is the go-to destination for all types of premium lighting solutions from commercial to residential fixtures. For more than 10 years, Abest Company has dedicated our resources toward supplying contractors and homeowners with retrofit led light fixtures. Our wide selection of warehouse light fixtures, though, is one of our most popular collections.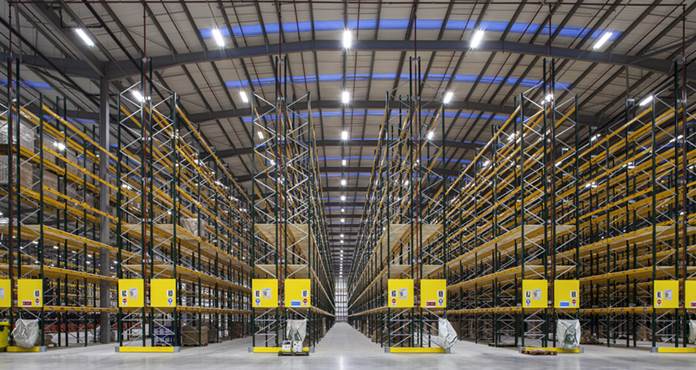 Because the facility you work in isn't properly lit throughout every section, serious injuries, or even death, can occur. So obviously the safety of you and your workers is especially important when handling various types of machinery and equipment. But fortunately, Warehouse Lighting can make it easier than ever for our customers to find and order the lighting products required to keep their building and occupants safe. Hereby a buying guide, what we'll go over is the four types of electrical warehouse lights which you can purchase.
(1) Linear High Bay LED Light Fixtures
Designed for the height ceiling as tall as 45 feet. One of our most recommended sets of lights for any warehouse which is known for its strong, focused lighting, extra-ordinary color temperature and rendering, linear high bay LED light fixtures.When ceiling height is more than 20 feet, they can be hoisted by chains or installed right to the ceiling throughout various areas of the building. And especially an LED high bay fixture, you'll ultimately save money due to its long-lasting shelf life and energy efficiency.
Here are some of the best-selling linear high bay LED light fixtures that we offer:
1.Daylight sensor/ Microwave sensor/ UGR<19 LED Linear High Bay, 150 Watt
2.Wide shining area linear led high bay A2107 120 Watt
(2) LED Tri-proof Tube Light (LED Vapor Tight Fixtures)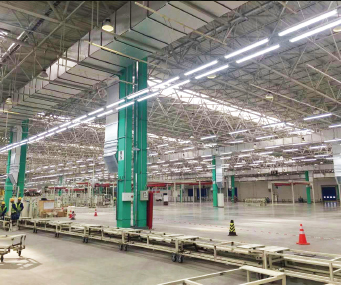 Sealed to protect their light source and wiring from these harmful particles,  lights are offered with IP65 protection ratings that guard the fixtures against water, dust, and corrode, and they're intended for outdoor or indoor use where harsh elements and damn location are common.  that's why If you have an area of your warehouse that is constantly shrouded in dust, fumes, or any type of moisture, you will want to use high bay LED Tri-proof light (Vapor tight LED lights ) to illuminate these types of spaces.
Please order these awesome IP65 LED Tri-proof Tube Light (LED vapor tight fixtures):
1. 4 Foot LED Wet Location led triproof light, 60 Watt
2. Linkable (Tool-free) LED Tri-proof Tube Light
3. Mini LED Tri-proof Tube Light replace T8
4. Economic LED Tri-proof Tube Ligh
(3) LED Low Bay Lights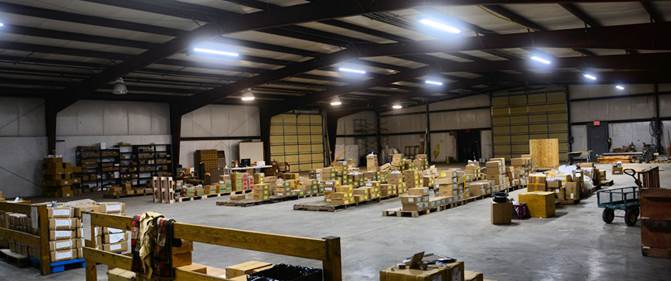 For your Low bay warehouse which with ceilings that are lower than 20 feet above the floor.  We recommended LED low bay Coz' by they radiate very little heat when in use, meaning your space won't be unnecessarily warm. Regardless of the type of low bay light you use, they produce lighting that is very natural and easy on the eyes.
Led Low Bay we offer here at Warehouse Lighting:
1. IP65 LED Low Bay Lighting Fixture 60 Watt
(4) LED UFO High Bay Lights
Round-shaped LED UFO high bay lights are similar to linear fixtures when paired with a reflector, you can shift the focus of the light to make it more directly focused on the floor or more evenly distributed for shelf lighting. it often hung from a hook which produces a significant amount of light with low heat and very little energy usage.
1. LED UFO High Bay with microwave sensor, 100 Watt, 100-277V
Previous:
What is LED tri proof light?